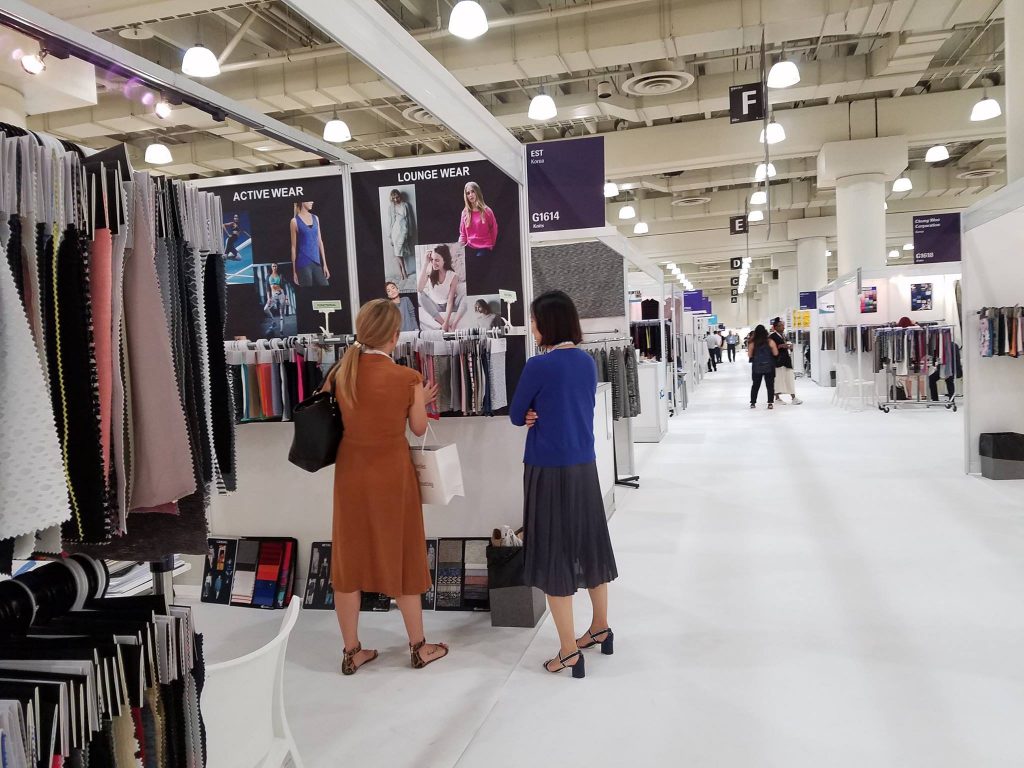 With sourcing season quickly approaching, a lot of designers and brands are putting together their plan for getting the most out of attending the fashion trade shows in January. And while that may sounds a bit dramatic to you, I think it's a really good idea.
Here's the thing. Fashion trade shows are not just a place to source. They are place to connect, learn, and build your fashion business. When you attend one, you are in a place with your peers where everyone is talking shop and immersing themselves in the industry. It's exciting! And any time you can do research and properly prepare for the event, you are putting yourself in a much stronger place to get the most out of the experience.
There are a lot of reasons why attending trade shows is a good idea for your business. But none of those reasons matter if you're not prepared for the event. So I've put together a list of things you can do to get the most out of your experience, not just in terms of finding the right fabrics and trims for your collections, but also in order to make strong connections, build relationships, and implement the things you learn into your business.
Create Your Must List
There are going to be fabrics and trims that you absolutely know you are going to use next season. Make a list and be as detailed as you can. Include the weight, width, color(s), fiber, and fabric structure that you are looking for.
When you have this info at your finger tips, you look a whole lot more professional to these vendors than if you're stumbling over your details and unclear about your needs.
Create Your Bonus List
Separate from your "must list" in your "bonus" list. You know, those novelties or extras that you may want to incorporate into next season but aren't dead set on them. They depend on budget and design direction.
Make a list of fabrics and trims that you'd like for next season but you're not scrambling to find. That way, when you see something you like, the discussion is more in your favor. It's clear that that material is an extra and you're not desperate to get your hands on it.
Practice Your Intro
Some call it an elevator pitch, I guess, but that's way too formal for me. I prefer to simply think of it as what to say when people ask about your business. This mindset feels less intimidating. But it's still important so write down a short sentence or two to say when you meet someone.
You want to be succinct but informative. And don't forget to ask them about themselves, too.